Eliminate Metal Stamping Defects
Learn how precision stampers achieve quicker turnaround and zero defects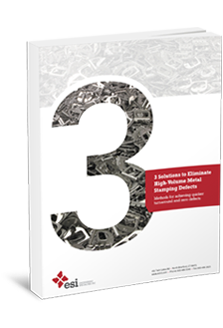 The need for large quantities of complex parts is growing in today's business and manufacturing world — but finding a cost-effective metal stamper that meets the required time frame isn't always easy.
Our latest eBook, 3 Solutions to Eliminate High-Volume Metal Stamping Defects, explains how precision metal stampers address common challenges associated with high-volume productions. Inside the eBook, you'll find solutions to:
— Tooling wear and tooling maintenance
— Long lead times
— High quantities of defective parts
To access this free eBook, simply fill out the form to the right.