How to Select Your Metal Finish:
A Free Guide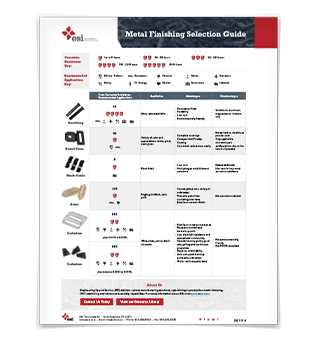 Manufacturers leverage metal finishing solutions to improve corrosion resistance, surface hardness, and other mechanical property enhancements to their metal components.
Inside ESI's Metal Finishing Selection Guide, we've illustrated key considerations for various types of metal finishers. These considerations include:
Cost
Corrosion Resistance
Recommended Applications
Aesthetics
Advantages
Disadvantages
Fill out the form on the right to get your free copy!